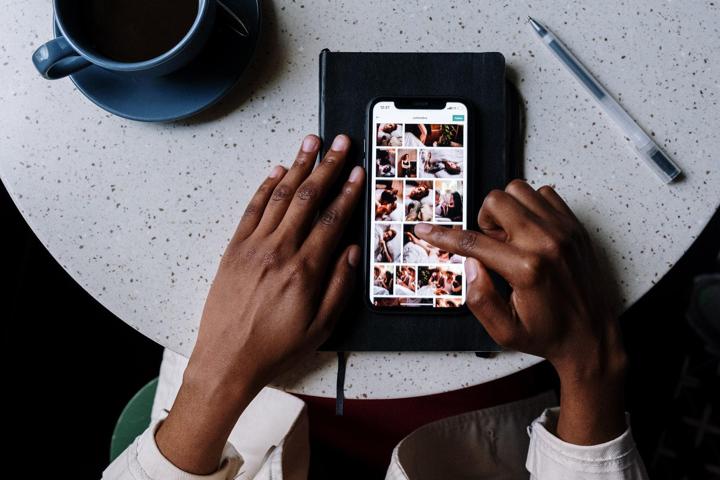 With so many new digital platforms, creators and influencers are always on the hunt for new services to engage followers across channels. Bio link tools are the latest marketing tool for creators. These tools are especially helpful for Instagram, where you can only put one link in your bio. With just one chance to link, bio link tools help you maximize your reach and streamline your content.
The most recent innovation in bio link tools is hoo.be, which aims to make "it easy to share socials, websites, videos, shops, & more, all in one beautiful hub." 
What exactly is hoo.be?
Hoo.be combines the functionality of a bio link tool and the aesthetics of integrated media and minimalistic design to help creators share links across platforms. Unlike other bio link tools which can sometimes negatively impact your brand by being long and visually unappealing, hoo.be elevates your landing page for links into another opportunity to communicate your brand without the cons of losing your followers' interest. 
By using hoo.be, you get a personalized link to add to your bio where you can house external links to other social media platforms, videos, articles, ecommerce sites, and any other links you want your followers to check out. 
Similar to the new social media platform Clubhouse, hoo.be is currently available by invitation only, adding a level of exclusivity to the service and allowing for development of the service to help users grow and build their communities. If you don't have a referral, you can join the waitlist to gain access to all of hoo.be's unique capabilities once it's open to the public. 
Benefits of Hoo.be
Hoo.be helps your followers be more engaged with your content across platforms, making it a useful tool when it comes to marketing and self-branding. Unlike other similar services, hoo.be uses a professional and visually appealing layout that transforms it from a link-housing interface into an opportunity to share your unique brand with your followers. 
Hoo.be offers exclusive creator partnerships with Grapevine Village influencers to help feature and promote content in one personalized, purposefully designed link, letting influencers share and connect with their audience while keeping a consistent and interesting brand image.  
Examples of creators using hoo.be
Zack Gray, a musician, uses hoo.be to connect his followers to his social platforms, and share his new music in one convenient place. He's able to link to his socials like TikTok and Twitter, as well as music streaming platforms to connect his followers to his content easily.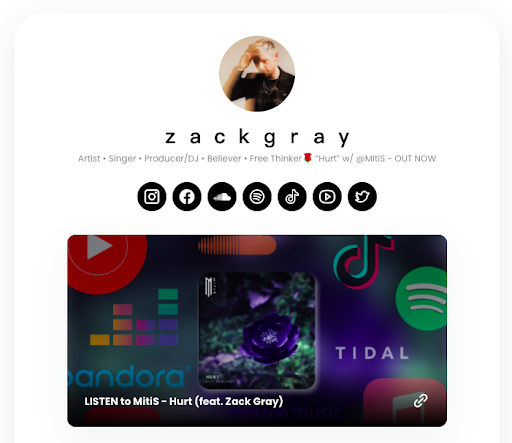 Boston-based social media influencer and vlogger Emma MacDonald uses her hoo.be to not only share her social media channels, but also promote brand partnerships and media coverage, which helps develop her brand beyond just her own content.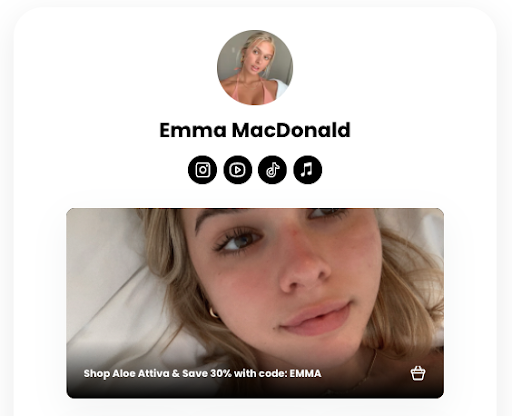 Hoo.be works great for individual creators, but it also works for brands, too. Tom Brady's fitness brand, TB12 Sports, utilizes hoo.be to connect followers to informational videos, and even the TB12 podcast, "Keep Going Podcast." As a brand, hoo.be can help you share key messages and expand your reach.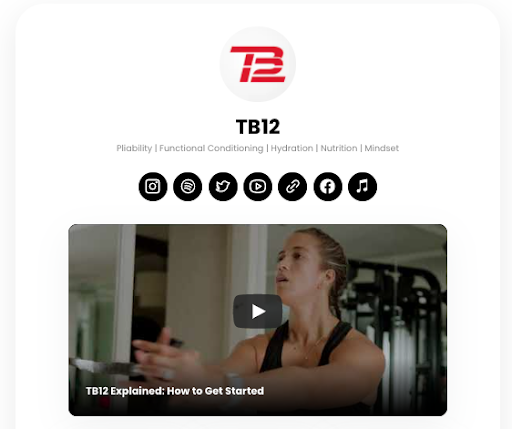 Hoo.be allows for customization within an appealing template, letting you share the content that matters most to you without losing your individual brand. You can check out more influencers, celebrities, and brands currently using hoo.be on its trending page.
If you think you're ready to dive into the world of influencer marketing, don't hesitate to reach out to us!