Mommy bloggers and influencers are on the rise. This is big for brands looking to tap into those engaged audiences. Millennials, the generation that grew up with social media, are now on their journey as mothers. According to a BabyCenter survey, one in five moms surveyed has started a blog with substantial followers.
Why should this matter to brands? 
This allows brands to create extremely targeted campaigns. If a campaign is looking to target a mother of three with kids ages 2-7, they will have a list of bloggers and influencers to select to work with on Grapevine Village's proprietary platform of over 177K influencers. On top of that, brands can select Mommy bloggers with high engagement scores, reach, good sentiment, and are an authentic fit for the brand, all while staying within budget. With more mommy bloggers in the market, brands will no longer have to compromise on the needs for an influencer campaign, producing more successful sales results.  
There is arguably no category of creators more trusted than Mommy Bloggers. These mom influencers are a credible source that other mothers rely on. Many brands are focusing their audience on mothers because of their repeated success. In fact, according to intellifluence.com, 18.3 million moms read blogs on a weekly basis and 55% of social media moms bought a product based on a recommendation. And let's not forget – moms have the most spending power out of any category of consumers!
Here are some of our favorite mommy bloggers to consider for your future campaigns, just in time for Mother's Day! These women use their online influence to help others navigate every aspect of being a mother – from sharing healthy recipes and the best products for children and mothers to mistakes they've made and challenges they've faced in parenting and relationships.
Before taking on her blog as a full-time job, Joanna Goddard worked for Cosmopolitan, Glamour, and New York Magazine, and her past work shines through in her aesthetic and engaging blog. She writes about motherhood, fashion, travel, relationships, and even shares her opinions on current events.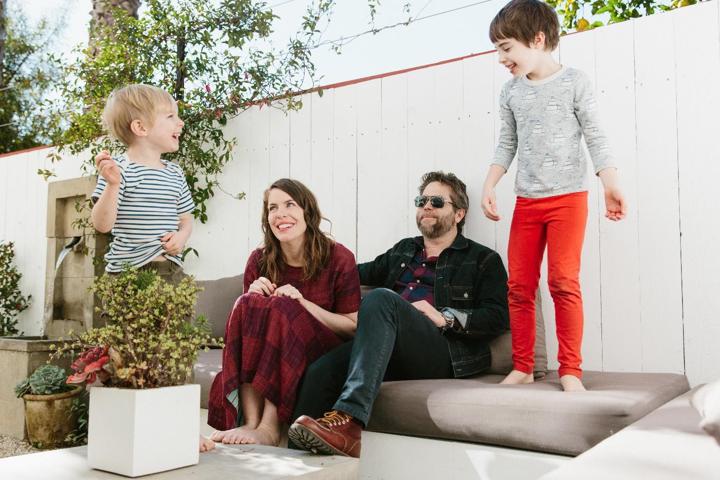 Now with the help of a team of great writers, Joanna's thoughtful and straightforward blog has grown to have over a million unique monthly visitors. A Cup of Jo also regularly donates to nonprofits including Greenpeace and The Florence Project.
Passionate about living a happy, organic, and stylish life, San Diego mommy blogger Lucy shares about motherhood, fashion, self-love, and travel.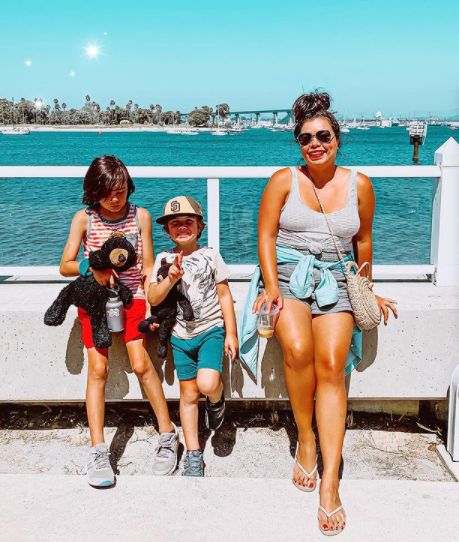 With tons of recipes for dinners and holidays, too, Lucy has tips for every kind of mother. In 2019, she expanded her brand and started her own small-batch custom embroidery store, Luna + June.
Brandi began her mommy blog to share her personal journey as a single mother. She posts about all kinds of topics related to motherhood - from how to change a diaper anywhere to advice on how to talk to your children about Black History Month.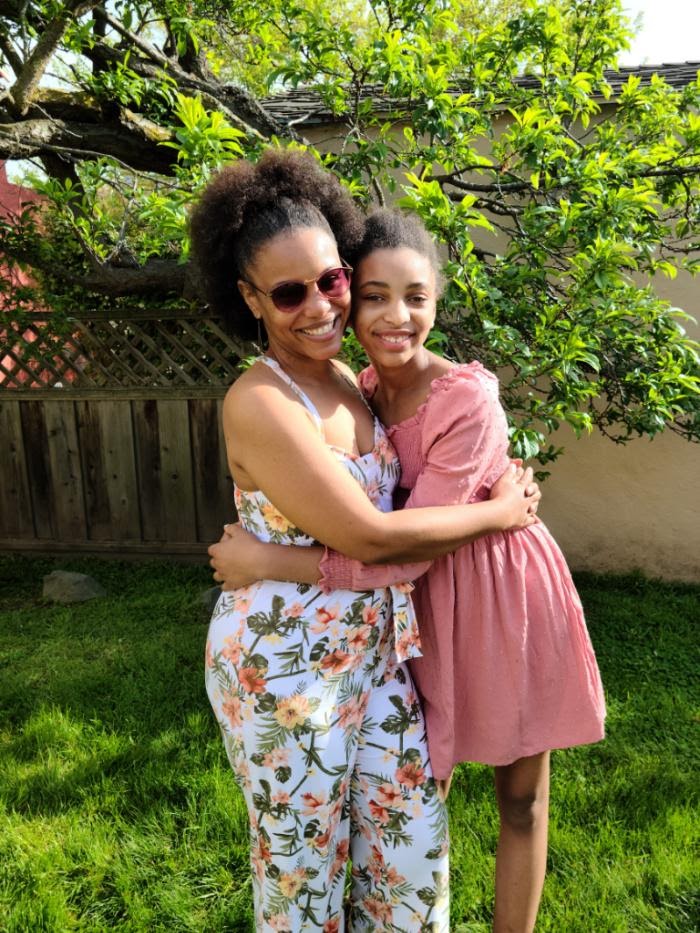 Now with a teenager, a toddler, and a husband, Brandi shares engaging stories, and everyone will find something helpful on her blog.
Ashley's blog, Mommy Week, was a gift created after she suffered a miscarriage, and it has since grown from a way for Ashley to distract herself into a source of advice and inspiration for many moms.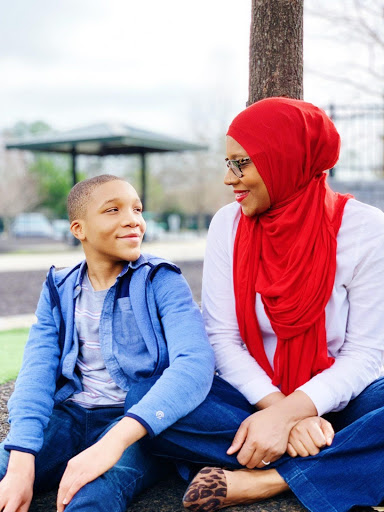 She shares advice and personal stories about healthy living, travel, motherhood, and homeschooling, with the goal of helping other women to live their best lives.
Aly is an English-born, Boston-based mom with four kids under the age of 10. She started What Moms Love after tirelessly searching the internet for the best products for babies while pregnant.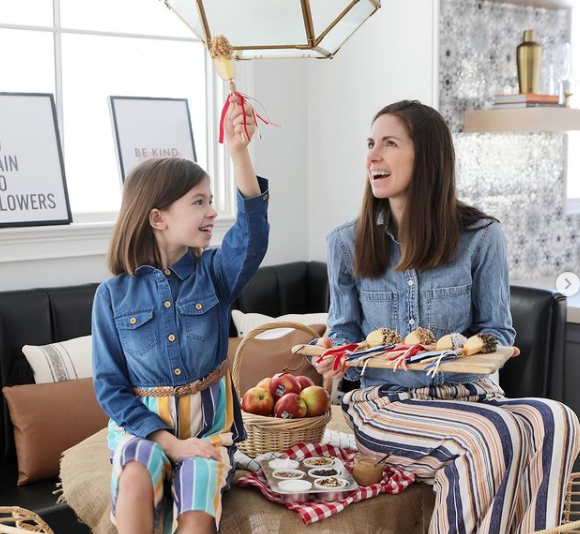 What Moms Love is a one-stop shop for unique ideas and advice on every aspect of motherhood, including product reviews, gift guides, and holiday recipes.   
Balancing motherhood with business can be tricky, but these women have made influential careers through sharing engaging and personal stories for others to find comfort and advice in. Check out these women and their stories as well as other mommy bloggers using their platform to share realistic and helpful articles inspiring other mothers across the world. 
Could your brand benefit from incorporating Mommy Bloggers in its next campaign? We would love to help you, sign up here: https://share.hsforms.com/1ENOL0qFmQierOUsquT6dkA8z1d
And be sure to follow Grapevine Village CEO Kristen Standish (@kristenstandish) & COO Charity Richins (@charity.richins), who are also the co-founders of Grapevine Shops, for more inspiring mom content.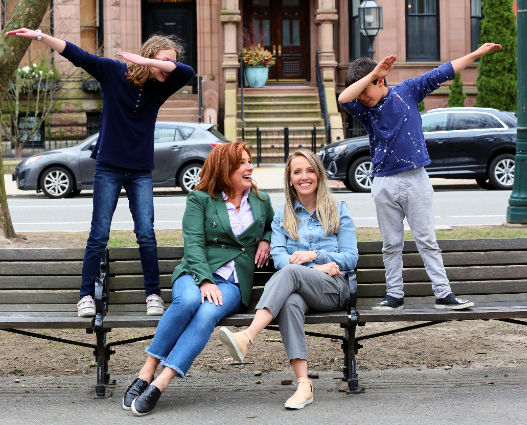 If you think you're ready to dive into the world of influencer marketing, don't hesitate to reach out to us!